61-7975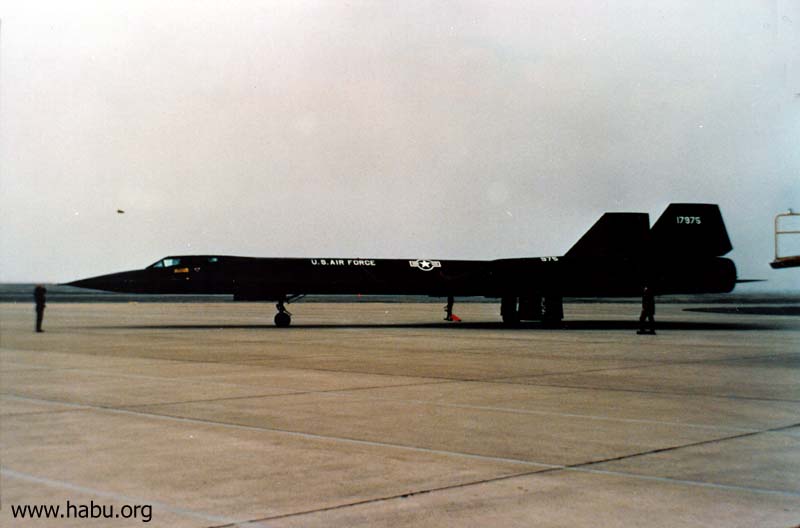 975 prepares for a launch from Beale AFB, c. 1980.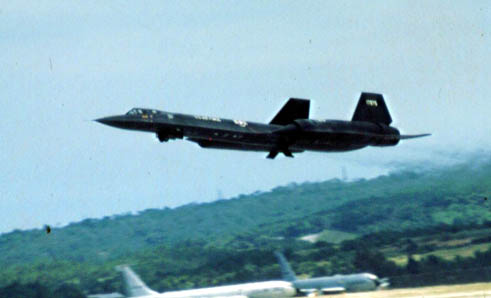 975 in a steep takeoff from Kadena AFB, Spring 1972 - original photo by Dwight Koslowski



The "Black Cat Squadron" insignia of the U-2 made its way onto 975's tail at one time - photo via Carol Stayer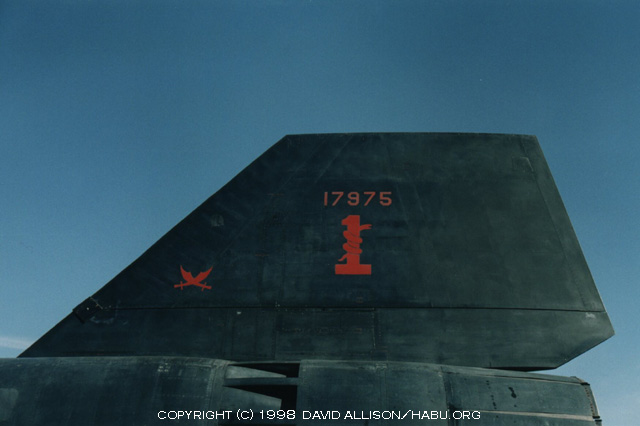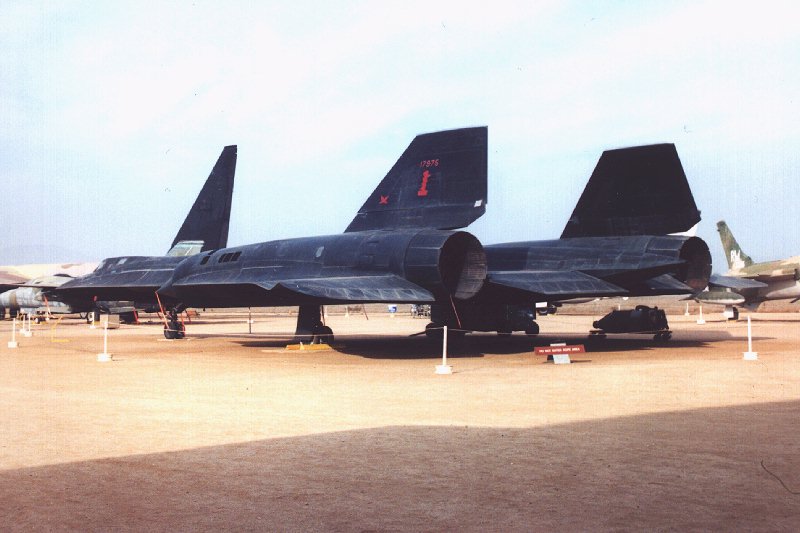 photo courtesy of Paul's US Military & AMARC Home Page
975 is on display at the March Field Museum in Riverside, California, where she was flown on Wednesday, February 28, 1990 by Terry Pappas and John Manzi.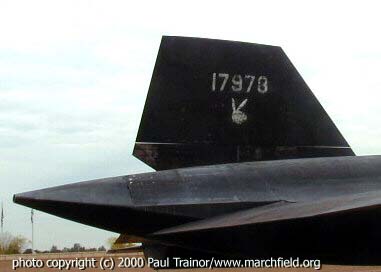 Click on the photo above (courtesy of Paul Trainor) to find out why 975 now sports 2 tail numbers...
---
---
Copyright © 1998-2001 Habu.Org