61-7980

(NASA844)
Since February 15, 1990, #980 has been flying for NASA doing high-speed research, although now she is known as #844. She had been on loan from the Air Force, but in early July 1999, the US Air Force transferred ownership of all four flyable SR-71s to NASA (click here for a NASA press release).
More photos are available at NASA's web site and our NASA/Dryden Mirror Page.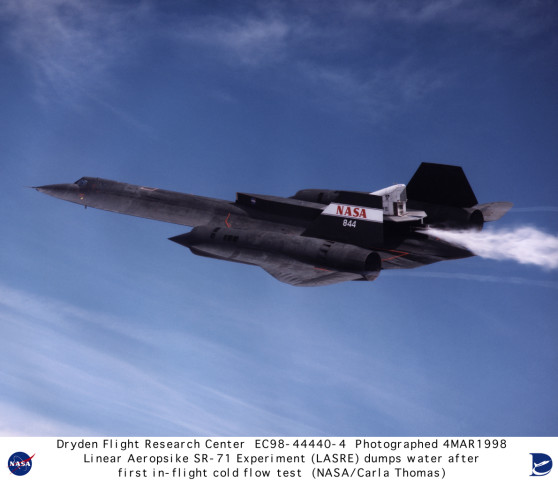 Click on the above photo for a NASA video of this bird in flight (also available on our Multimedia Gallery)
More photos of 844...
---
17980 17981
---
Back to the main page
Copyright © 1998-2000 Habu.Org