61-7956
(aka NASA 831)
A thin veil of snow covers the B Model as the sun rises behind her on the morning of January 16, 2001 - photo courtesy of Tony Landis
After the blackbirds were retired in 1990, the B-model trainer and two SR-71As (971 and 980) were loaned to NASA for high-speed flight research. When the SR-71 was unretired in 1995, the USAF and NASA shared #956 (aka NASA 831) for training missions. In early July 1999, the US Air Force transferred ownership of all four flyable SR-71s to NASA (click here for a NASA press release).

Lockheed photo courtesy of Leland Haynes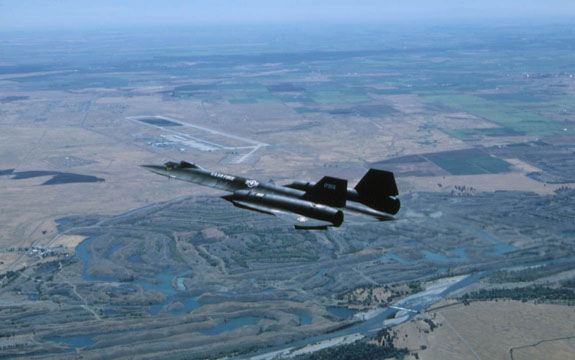 If you've seen a blackbird fly since 1990, chances are it was 956. At last look she had logged more than 3400 flight hours (more than twice the total of 959 and 981 combined). Without a doubt this is the single most often photographed blackbird of all time. She is also unique in that she is the only 2-pilot trainer still flying (957 was lost in an accident in 1968; 981 did not see as much use as 956, and was retired with the majority of the fleet in 1990).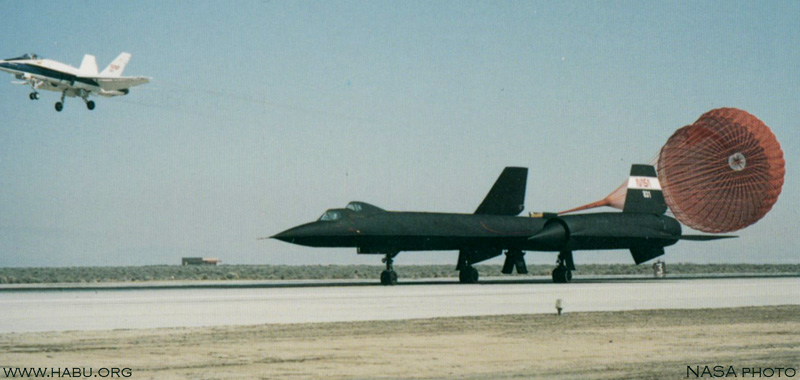 You can find the absolutely best collection of Blackbird photos at the Dryden Flight Research Center Web page and our NASA/Dryden Mirror Page. More than 80 photos at last count, all superior quality and resolution.
continued...

---
---
Copyright © 1998-2001 Habu.Org